The Barbeque Area & The Rustic Area
In a rustic ambiance, the space is suitable for both corporate or private themed events. You will find everything you need at your disposal for an epic barbeque, ideal for relaxing and networking in a casual atmosphere, while you enjoy a great meal prepared by yourself or with our support.
Connected with the Barbeque Area,  this spot can host up to 60 standing guests and is designed so amazingly that you can actually believe you're in a secluded meadow in the forest.
Discover More rooms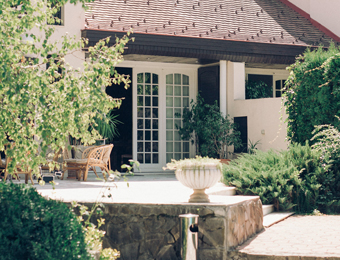 Lodging
A separate building consisting of 5 bedrooms and a common living room, designed to offer privacy and a quiet rest for…
The Lake View Ballroom
The main hall will welcome you with a tall ceiling, large French windows on each side, a Royal chandelier and a sophisticate…
The Garden
Almost as large as the Lakeview Ballroom, The Garden has an eclectic décor, ranging from neoclassical to elements of…
The Pool
The 200 square meters pool can host stand alone parties or in connection with any of…
THE WINE CABINET
Connected to the Lakeview Ballroom, there is another space – the Wine Cabinet – that can be used as a…
The ProvenSalle
Enjoy an open air brainstroming with the team or just celebrate in nature a birthday or other family reunion…